How to Cancel PlayStation Plus
Some of our stories include affiliate links. If you buy something through one of these links, we may earn an
affiliate commission.
There are almost no PlayStation gamers who haven't been subscribed to Sony's PS Plus service at least once during their gaming careers. While the service is well worth the money, especially with the recent introduction of free PS5 games, not everyone likes being constantly charged for it.
At some point, you might need to cancel PS Plus. Maybe you don't play online multiplayer games as much as you used to, or you've played through all the best games of 2020 you got with the subscription, or you just want to save some money. Whatever the reason, canceling your subscription might look too complicated. After all, it's always easier to subscribe than to unsubscribe. That's why we've made this handy-dandy guide.
What is PlayStation Plus?
PlayStation Plus is one of the services exclusive to, obviously, PlayStation consoles. It is a subscription service, which usually costs about $60 per year or $10 per month. You can activate it via prepaid membership cards, in which case manually canceling PS Plus won't be required as the codes from these cards limit your membership's duration beforehand. On the other hand, if you use a credit card, PayPal, or e-wallet account to pay for the service, the membership will automatically be renewed.
Sony launched the PS Plus service in June 2010, during the PlayStation 3 era. At the time, the multiplayer feature on PS3 and other Sony consoles was completely free, so the service was seen as inessential - unless you wanted to lay hold of discounts and free monthly games. With the arrival of PS4, the membership became necessary if you wanted online multiplayer access.
PlayStation Plus Benefits
The service has matured over time into something millions of PlayStation players can't imagine their consoles without. Nowadays, there are more than a few reasons to subscribe to PS Plus, and the $60 is well worth it. Here's what the PlayStation gamers get with this membership.
Free Monthly Games
Each month, Sony puts up a list of content that can be used for free if you're a PS Plus member. That usually includes two free PS4 games, some add-ons for popular multiplayer titles, and a free game or two for PS5. The value of the free games is usually $50 or more. The new games are announced on the last Wednesday of the month.
Online Multiplayer
With PS4 games, PlayStation Plus is a mandatory purchase if you want to play online. Granted, free-to-play games do not require this membership, as the only way to play them in the first place is online.
Competitive gamers can also take part in online tournaments through the Events app on their consoles.
Cloud Saving
There's nothing worse than losing all your progress in an RPG due to a power failure. With PS Plus, the console will keep your cloud save files up to date and available on every PlayStation console you log in to. Each member gets 100 GB of storage space.
Exclusive Discounts and Bonus Features
If you purchase a lot of digital games, don't cancel the PlayStation Plus subscription just yet. Often, the company offers membership-only deals on the games, price reductions on already discounted games, and free shipping for Sony's gaming gadgets. So, in a way, you'll be spending money to save money.
Besides giving discounts, PS Plus unlocks some interesting PS4 console features, including Share Play. This little tool lets you have a player remotely join a game by virtually "passing the controller" to them. Every local co-op or versus game supports Share Play, but you'll need an extra controller to assign to the friend's profile, even though they won't physically use it.
What Happens When You Cancel PS Plus?
Like any other subscription service, PlayStation Plus is charged in advance and renewed at regular intervals. This can be either monthly, every three or six months, or annually. By canceling the subscription, you'll disable the service from billing you any further, but you'll still get all the benefits you've already paid for.
A lot of gamers simply want to use this service for a certain amount of time. They purchase, say, one year of PlayStation Plus and, once the service is activated, immediately cancel it. That way, they still get to play multiplayer games and grab all the freebies while not having to worry about any future fees.
Cancelling PlayStation Plus, therefore, doesn't have immediate consequences. You will still be able to claim all the free games, play online, and enjoy discounts - until the date your membership expires, that is. After that, you won't be able to access any of the games you claimed for free when your subscription was active or see any ongoing PS Plus discounts, and whenever you try to access the online multiplayer, the system will prompt you to resubscribe. You won't completely lose your games, though, as you'll be able to download and play them again as soon as you renew your subscription.
How to Cancel PS Plus Subscription on PC
The easiest way to cancel your subscription is through the Sony Entertainment Network website. This can be done from any computer, tablet, or even the smallest smartphone, as long as you have internet access. Just point your browser to this site, log in with your PSN credentials and choose Subscription from the left-hand menu.
You'll see a list of subscriptions currently active on your account. Find PlayStation Plus and click on the Turn Off Auto-Renew button next to it.
When prompted, click on Confirm. The site will notify you of the membership expiration date, and you'll get a confirmation email stating that your membership is canceled.
How to Cancel PS Plus Subscription on PS4
If you prefer doing all your PSN account management through the console, you can cancel your subscription in just a few steps straight from your PlayStation 4.
Boot your console and select Settings from the home menu. Scroll down and select Account Management.
Select Account Information. Find PlayStation Subscriptions on the list, press X, and then select your PS Plus.
Choose Turn Off Auto-renew and confirm your selection.
Just like the website, the account page on your console will inform you of the subscription expiry date.
How to Cancel PS Plus Subscription on PS5
If you happen to be one of the lucky owners of a PS5 console, you can also cancel your subscription through its account menu. The procedure is very similar to the one mentioned above for PS4.
Open the settings menu and navigate to Users and Accounts.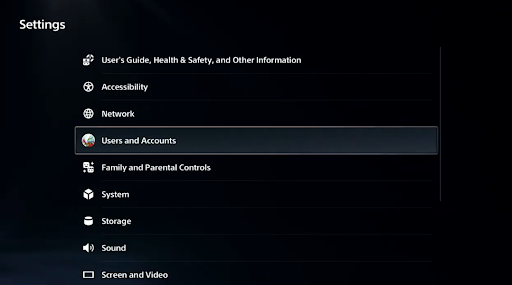 Select Payment and Subscriptions from the Account section.
Select Turn Off Auto-Renew and confirm your selection. The console will verify the cancellation and inform you of the subscription expiry date.
FAQ
Can you cancel PS Plus and get a refund?
Yes, you can cancel the subscription you've purchased and request a refund, but there's a catch. You'll need to send a refund request within 14 days of the purchase date. If you forgot to cancel the subscription before the automatic renewal, make sure to point to that fact when you contact Sony's customer support.
Are PS Plus games free forever?
Yes, but you'll need to have the subscription active to install and play them. So, if you're wondering how to cancel PS Plus, consider whether you'll continue enjoying your PlayStation console without the perks the active membership brings. You won't be able to access previously downloaded free content, and if you miss grabbing any freebies, there's no going back to them.
Yes, it is refundable. In fact, you can get a refund for all of the purchases made through PlayStation Store. You'll just need to contact Sony's customer support and request a refund within 14 days of purchase. Keep in mind that the amount refunded may vary depending on the number of days passed and on whether you've used any of the PS Plus features
From the account management page, either on your console, computer, or mobile device, navigate to the Subscriptions tab and locate your PS Plus membership. There, you can disable the automatic renewal of the subscription, after which the system will confirm the changes made.
Leave your comment
Your email address will not be published.
While Damjan started his career in humanities, his interests quickly moved on to the tech and IT world. VPNs, antiviruses, firewalls, password managers - cybersecurity is what he knows best. When Damjan's not losing hair over the dwindling of our collective sense of tech safety, you'll find him looking for solace in 100-hour-long RPGs and rage-inducing MOBAs.