Best Smartphone for Kids in 2022 – Stay in Contact
Some of our stories include affiliate links. If you buy something through one of these links, we may earn an
affiliate commission.
Your child wants a smartphone, and you're not sure whether you should allow it - let alone which model to buy. Figuring out whether a kid is old enough to own a phone is left up to individual parents. But if you decide they are, the next challenge becomes picking a kid's phone.
Wrecking your son's college fund just to grant his wish for the latest iPhone isn't the way to go. Luckily, we can help you find the best smartphone for kids - the one that both your child and your bank account can appreciate.
Show More...
Unihertz Jelly Pro
Display
2.45", 240 x 432 pixels
Camera
8 MP AF rear, 2 MP FF front
Small and lightweight
Great performance for size
Inexpensive
Touted as one of the smallest kid-friendly phones on the market, the Jelly Pro's built-in music player app makes this phone a dream come true for any music fanatic who's constantly on the go.
Phone Characteristics
The Unihertz Jelly Pro is a mere 92.4*43*13mm and weighs 60.4 grams, which makes it the best first smartphone for kids. This tiny phone fits perfectly into any child's hand. It comes with a 2.45-inch, 432 x 240-pixel screen.
This little guy may be small, but it is mighty - it boasts Mediatek's 1.1 GHz MT6737 chipset and 3 GB of RAM. Your kid will be happy to hear that most Android apps can be loaded on this device. It comes with an impressive data storage capacity of 36 GB, and with a microSD of up to 256 GB, you can add plenty of room for games and music.
On the other hand, the Unihertz Jelly Pro lacks in the battery life department, as it's equipped with a 950 mAh cell.
This best kids phone is equipped with two cameras - an 8 MP rear sensor and a 2 MP selfie cam. The main camera has a high dynamic range mode, but it's very slow. Both sensors perform badly when the light is low, taking washed-out and grainy photos even in outdoor conditions.
Despite the tiny screen, you can still watch movies and YouTube on the Jelly. Even low-quality 240p YouTube videos look fine and transfer smoothly on the screen.
Reasons to Buy Your Kid a Unihertz Jelly Pro
Marketed as the world's smallest 4G phone, the inexpensive Unihertz Jelly Pro is probably the best phone for an 11-year-old. Even though it's not much bigger than a pack of chewing gum, the quality of its features will surprise you. It's also lightweight and fits perfectly into a child's pocket.
Considering the amount of available storage, it's especially handy for music lovers. Thanks to Bluetooth support, this tiny phone can be connected to a number of wireless headphones and speakers.
Reasons to Explore Other Options
While the Unihertz Jelly Pro is widely considered the cheapest and best smartphone for kids, it still has a few flaws. This tiny handset has a small battery cell that can hardly last a day, even on a full charge. Other notable downsides include low-quality camera features, which means this kid's cell phone isn't ideal for photography buffs.
Cat S41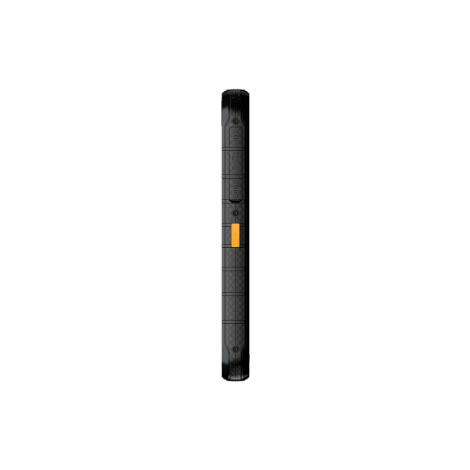 Display
5", 1,920 x 1,080 pixels
Camera
13 MP rear, 8 MP front
Battery capacity
5,000 mAh
Waterproof
Yes (up to 2 meters for 60 minutes)
Scratch-resistant, waterproof, drop-proof
Extremely long battery life
Good camera setup
Although it's often described as one of the smartphones for kids that won't win any beauty contests, this rugged smartphone isn't actually that bad-looking. Its highly protective rubberized outer case means it doesn't require a separate phone case.
Phone Characteristics
IP68-certified, the Cat S41 is designed and tested to be extremely durable and, therefore, one of the best cell phones for kids. This handset can operate properly even after it's been dropped onto concrete from six feet or kept underwater for an hour at a depth of two meters, making it a great kids emergency phone as well. To top it all off, this phone also comes with a scratch-, dust-, and dirt-resistant screen.
The Cat S41 is 152 x 75 x 12.85mm and weighs 218 grams, which makes it the heaviest handset on our list. It's equipped with a full-HD 1,920 x 1,080 5-inch display and is powered by the Android 7 OS. In terms of CPU, it has a Mediatek MT6757 processor and 3 GB of RAM. There's also 32 GB of internal storage.
One of the best things about this device that also makes it a good phone for kids is its 5,000 mAh battery. It can really offer parents peace of mind knowing that their kids won't run out of battery power for days.
The Cat S41 comes with a rear 13 MP camera sensor and a front 8 MP sensor. With the main camera, you can capture photos and videos for social media posts, while the front camera is great for taking selfies or video chatting.
Reasons to Buy Your Kid a Cat S41
In terms of parental controls, much like any other Android-powered phone, the Cat S41 is a serious contender for the title of the best phone for a 12-year old thanks to the many features that help prevent your child's exposure to inappropriate content.
Every parent knows that kids drop their phones all the time. Not many handsets are manufactured to survive bumps and drops. The Cat 41 definitely belongs among the few child-proof options.
In addition to the durability, this smartphone also comes with a respectable camera and an impressive battery cell.
Reasons to Explore Other Options
Although navigating menus should cause no stutters and simpler apps are quick to load, the Cat 41 isn't the most powerful handset.
The durability is a huge plus, but it makes the device a little heavy for it to be one of the best smartphones for children less than 12 years old. Also, note that its durability comes at a cost, as the phone's price is on the higher side compared to other options on our list.
Apple iPhone SE
Display
4.7", 1,334 x 750 pixels
Storage
64 GB, 128GB, 256 GB
Battery capacity
1,624 mAh
Software
iOS 9.3.2, can be upgraded to iOS 13.3
Sharp and powerful camera
Good battery life
Low price for an Apple device
If your child is begging you for an iPhone and you're hoping to find something that won't break the bank, let us introduce you to a great Apple phone for kids.
Phone Characteristics
The iPhone SE is small but mighty. It's meant to be easily operated with one hand; therefore, size-wise, it's definitely the best iOS smartphone for kids. It has the body of the iPhone 5S, which means that it weighs only 5.22 ounces (148 grams) and measures 5.45 x 2.65 x 0.29 inches (138.4x67.3x7.3mm). It's equipped with a Touch ID fingerprint scanner and comes in dark gray, silver, gold, and rose gold colors.
Thanks to the A9 processor, M9 coprocessor, and 2 GB of RAM, this phone is as powerful as its sibling, the 6S duo. With 1,624 mAh, the battery life is pretty good as well, especially compared to its predecessor, the iPhone 5S.
Display quality has always been more important for Apple than pixel density, and that's also true for the iPhone SE. However, this phone's 4.7-inch display still handles the 1,334 x 750 resolution very well.
If you're on the hunt for a children's phone for music, movies, and games, the iPhone SE is the perfect fit. Although there's only one speaker, this device performs remarkably well in the sound department. The screen is small, but the quality is still excellent for movie watching. As the phone has the power to take on any popular game app, kids will be happy to hear that it offers an outstanding gaming experience.
Meanwhile, storage capacity is subject to change depending on the software version and ranges from 64 GB to 256 GB. It's also equipped with the world's most secure mobile operating system, iOS 14.
Another feature that makes this device the best iPhone for kids is the camera. The 12 MP rear sensor is equipped with Focus Pixels, a feature that helps sharpen things up quickly. Although there are no professional camera settings to play with, the Live Photos option and HDR have been added to the mix.
Reasons to Buy Your Kid an iPhone SE
If your child really wants an iPhone and you don't feel like spending an arm and a leg on your kid's first smartphone, the iPhone SE is a perfect choice. When sifting through the list of children's mobile phone options, this device stands out thanks to the multitude of parental control features, including "App limit" and "Downtime", which can be very helpful in limiting your child's screen time.
On the other hand, the phone is feature-sparse and underpowered in comparison to its younger siblings, the iPhone XS and iPhone XR. However, given its age and reasonable price point (for an Apple device), this phone still performs admirably and offers all the smartphone features your child may need.
Overall, if you're looking for the best cell phone for kids that fits into a child's hand and can run all the latest apps, the iPhone SE is the way to go.
Reasons to Explore Other Options
This Apple device wasn't built to compete with the most durable smartphones out there. Luckily, this issue can be partly solved with an inexpensive iPhone SE case. The low-resolution front-facing camera is another possible disadvantage. As a child's cell phone, the SE's battery probably won't make it through most heavier-usage days, even though it has a longer life than newer iPhones of similar size.
Samsung Galaxy S8 Active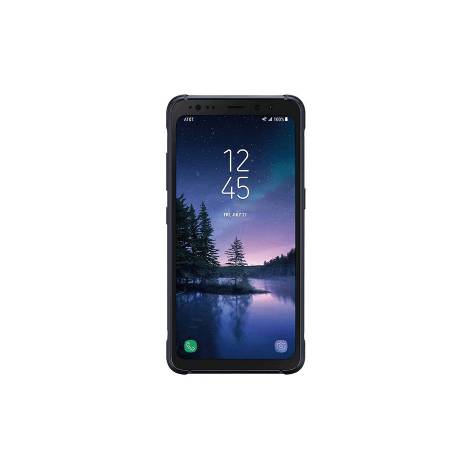 Display
5.8", 1,440 x 2,960 pixels
Camera
12 MP rear, 8 MP front
Battery capacity
4,000 mAh
Exceptional camera
Long battery life
Visually impressive display
The Galaxy S8 Active shares some of its best aspects with its slightly older sibling, the Galaxy S8. The main difference between the two devices is that the S8 Active is packed into a much more durable chassis. That's exactly why we decided to include this handset among the best phones for teens.
Phone Characteristics
IP68 certification against dust and water ingress guarantees the S8 Active can be left in five feet of water for half an hour and still operate perfectly. But although the device is resistant to submersion, it isn't considered waterproof. This smartphone also has an all-glass front that should stay shatter-resistant when dropped on a flat surface from up to five feet.
One of the many great features that come with this phone is the exceptional 5.8" display with 2,960 x 1,440 resolution. As far as performance goes, the Galaxy S8 Active is equipped with a high-performance Snapdragon 835 processor and 4 GB of RAM. It's safe to say that it's the best smartphone for kids to play games, as it can easily handle any Android game without noticeable slowdowns. With 64 MB of internal storage plus a MicroSD slot, there's more than enough space for apps.
The S8 Active offers a great photography experience. The setup consists of a 12 MP main sensor and an 8 MP front camera. Pictures are crisp and vibrant in high-to-medium light conditions but can be blurry if taken in the dark. If your child is a photography enthusiast, you'll be happy to hear that the S8 Active is one of the Samsung phones for kids that offers a pro shooting mode. Overall, the quality of the camera setup is excellent, even when used for video shooting in 4K resolution.
Not only does the S8 Active offer the best value cell phone for kids (or anyone for that matter), it's also equipped with a 4,000 mAh battery cell. It's safe to say that battery life on this phone is bound to last the whole day, even if your kid likes binge-watching YouTube videos.
Reasons to Buy Your Kid a Galaxy S8 Active
If you're looking for a highly capable smartphone that also gets top marks for ruggedness, the Galaxy S8 Active may be just what you need. One of the most important reasons this device is considered the best smartphone for kids is that it can easily survive an occasional tumble or even a fall into a puddle. Performance-wise, this is an exceptional handset with a robust camera, lots of storage space, and plenty of battery life for even the most passionate gamer.
You'll find that there are plenty of parental-control options too. Restrictions are easy to set up through the settings menu.
Reasons to Explore Other Options
The S8 Active's flagship features definitely come at a price. Given that this is the best smartphone for kids to play games on, the headset is also one of the most expensive options on our list. That alone may justify looking for a phone for kids elsewhere. Also, if your kids care about cell phone aesthetics, they may not find this device appealing.
Honor 7X
Display
5.93", 2,160 x 1,080 pixels
Camera
16+2 MP (dual lens)
Battery capacity
3,340 mAh
High-resolution big screen
Excellent dual-lens camera
Good battery life
When it first appeared, the Honor 7X knocked out its mid-range competitors by offering an elongated 18:9 display. Less than half an inch shy of the Nintendo Switch's display, this smartphone's extra-wide screen is also one of the main reasons why we decided to include it among the best cell phones for teens and younger children.
Phone Characteristics
The Honor 7X features a 5.9-inch screen, an attractive full-metal body, and a fingerprint sensor on the rear side of the phone. Considering its mid-range price compared to other phones for kids, the 2,160 x 1,080 display that it comes with is pretty impressive.
As far as battery life goes, the Honor 7X comes with a 3,340 mAh cell that should last your kid the whole day. On intensive usage days, however, even the best kids' phones such as this may require a lunchtime boost.
The Honor 7X camera setup features a dual 16+2 MP sensor on the rear side of the handset and an 8 MP front shooter. Poor lighting is the only condition that can make the cameras underperform. Overall, the shooting equipment that comes with the Honor 7X should meet any child's requirements.
Given its elongated high-resolution display, this phone is great for watching movies or YouTube videos. The audio quality isn't exactly thrilling, but it's what we've come to expect from good phones for kids.
Powered by Huawei's Kirin 659 chipset, the Honor 7X comes with 4 GB of RAM. Thanks to its configuration, this handset runs most of the newest Android games smoothly, and it doesn't slow down even with several apps operating in the background.
Reasons to Buy Your Kid an Honor 7X
The sharp and vibrant display is what makes this economical smartphone stand out from the crowd. The widescreen is a dream both for gaming and watching videos.
As far as parental controls go, the Honor 7X won't disappoint you. There are options to set restrictions on purchases, games, music, and movies. Depending on the type and level of supervision you wish to implement on your child's cell phone, you might need to download a few additional apps from GooglePlay in addition to the ones present on the basic phone for kids.
Overall, if you're on a budget but still want to get your child a phone with advanced features such as an extra-wide high-resolution screen, excellent camera, and good battery life, the Honor 7X ticks all the right boxes.
Reasons to Explore Other Options
Given its price, it's hard to find any flaws with this phone. However, you should be aware that along with its big screen and dual-lens camera, this smartphone also comes with an average speaker and a budget processor that won't run the latest 3D games as smoothly as pricier cameras. Lastly, even though the Honor 7X makes for a great kids' cell phone, it isn't waterproof or fall-proof, so make sure to shield it with a case before giving it to your child.
Nokia 4.2
Display
5.71", 1,520 x 720 pixels
Camera
13+2 MP (dual lens)
Battery capacity
3,000 mAh
Excellent camera
Lots of storage
Great battery life
The Nokia 4.2 is a teenager phone for those on a budget that looks and feels much classier than its price may suggest.
Phone Characteristics
This handset measures 5.9 x 2.8 x 0.3 inches and weighs 5.7 ounces. It features a 5.7" LCD screen with a 19:9 aspect ratio and 720 x 1,520 resolution. The Nokia 4.2 also comes with a fingerprint scanner on the rear side of the phone.
This phone is equipped with Android One OS software, which means that it has a guaranteed two years of major system updates and three years of security updates. It's the security aspect of the deal that makes the 4.2 the best kids cell phone in this price range.
The Nokia 4.2's 3,000 mAh battery has mixed performance. With light usage, you can get through two days on a single charge. However, if a lot of media is involved, the battery underperforms.
Another great thing about this phone is that it comes with 32 GB of storage that can be extended with microSD cards up to 400 GB.
It's the camera that tends to reveal that certain compromises have been made on a budget-priced phone. However, the Nokia 4.2 setup, which consists of the 13+2 MP main sensor and an 8 MP selfie camera, is very respectable. The camera also supports Pro and HDR modes. The only downside is related to the speed - when taking a shot, you'll need to wait through a delay before the photo is processed. On the other hand, what makes the Nokia 4.2 possibly the best smartphone for a child is the extensive photo editing software.
While there are no compromises made in the camera department, things are somewhat different when it comes to media-playing features. The Snapdragon 439 processor is a good starter-level option, and so is the 3 GB of RAM, but your kids may have a hard time loading some of the latest gaming apps.
Reasons to Buy Your Kid a Nokia 4.2
Considering that it comes with the Android One OS, which is the biggest selling point of any current Nokia smartphone, you won't need to worry about your kid's cell phone being unsafe. Android One has superb security features.
Not only does the Nokia 4.2 come with dual cameras, but it also has extensive editing features that will inspire your kids to let out their creative side each time they take a photo.
As far as parental controls go, you can set up the rules on what features can and cannot be installed and used on your kid's smartphone. This includes games, apps, films, and music. Restricted profiles can be created through the GooglePlay menu or through the settings menu.
Reasons to Explore Other Options
Seen from afar, the Nokia 4.2 seems like an inexpensive phone that doesn't cut any corners. Although this Finnish handset can be considered the best cheap smartphone for kids, its low price means that a few quality compromises had to be made. Some of its biggest drawbacks - and the aspects of this phone that are bound to annoy your kids - are its sluggish performance and low-quality display.
Top 5 Smartphones for Kids
Unihertz Jelly Pro

CAT S41

iPhone SE

Samsung Galaxy S8 Active

Nokia 4.2
Choosing the Best Phone for Kids - Our Evaluation Method
Buying your kid their first mobile phone comes down to getting the device they really want without breaking the bank. Here's what we suggest you take into account:
Key Specifications
When choosing a kids' smartphone, it's equally as important to look at the device as a whole and to assess each of its components individually. In this review, we make sure to examine and compare display specifications, device performance and RAM, software specifications, camera and sound quality, storage space, and battery life. We explain why any specific components would make each device the best phone for kids throughout the in-depth reviews.
Design and Durability
Given that kids can be very careless with their phones, we made sure to include a few waterproof and drop-resistant devices. Instead of focusing on aesthetics, we looked to function over form and made a point to find different options in terms of size, weight, whether the smartphone in question has a removable battery or not, and other important structural factors.
Parental Controls and Function Restrictions
Most parents won't let their kids use a mobile phone unless the parent-control restrictions are enabled - and for good reasons. Those restrictions are there to help you monitor your kids' online communication, block them from visiting dangerous websites, and limit their screen time. We believe that even cheap phones for kids that can connect to the internet should have parental control options.
Price Range
With so many new smartphone models being introduced on a monthly basis, it's hard to find a proper cell phone for kids or anyone else. Keeping in mind that the most expensive option won't necessarily tick all of your boxes, we made sure to include at least one device from every price range.
FAQ
What is the best mobile phone for a child?
Here's a list of the best smartphones that you can get for your teen or younger child:
Unihertz Jelly Pro
iPhone SE
Cat S41
Honor 7X
Nokia 4.2
Galaxy S8 Active
There are no rules on how to choose the best phones for little kids or teens, but the focus should be on durability. They should also have at least a decent battery life, good media features, and average or above-average performance.
What age should a kid have a phone?
One study concluded that the average age that kids should be allowed to have a cell phone is between 12 and 13. However, every child is different, and so are the circumstances that parents need to take into account when making a decision about whether or not to get their kid a phone. Your child may want a gaming cell phone, but if you don't want them to spend all of their time playing games, you shouldn't get them that kind of device.
Before you decide to buy your kids a phone, it's important to ask yourself whether they really need it, if they are responsible enough to handle a phone, and whether they understand all the possible safety issues. Then make your decision accordingly.
What is the best phone for a 12-year-old?
There aren't too many cell phones on the market which are manufactured exclusively for teens and younger kids. However, if you're looking for the best smartphone for your kids, we suggest you check out our top picks. These include the Unihertz Jelly Pro, iPhone SE, Cat S41, Honor 7X, Nokia 4.2, and Galaxy S8 Active.
Leave your comment
Your email address will not be published.