Surfshark Review
Some of our stories include affiliate links. If you buy something through one of these links, we may earn an
affiliate commission.
There was a time when VPNs were only used by a small group of tech-savvy users, with most of us blissfully leading our happy VPN-less lives. Over the years, however, the general public has become painfully aware of the rising need for protection against intrusive governments, ISPs, and agencies, as well as malicious third parties. Nowadays, VPNs are widely used alongside password managers, antivirus software, and other cybersecurity tools.
Today, we're bringing you our Surfshark review. Surfshark is one of the more popular VPN providers around, although not quite as favored as the industry titans like NordVPN or ExpressVPN. With so many big guns around, the people behind Surfshark had to work hard to make their VPN stand out in such a crowded market.
Thankfully, our tests show that this company has managed to do so, with great connection speeds, torrent-ready servers, and advanced privacy features like multihopping, a no-logs policy, and the ability to unblock streaming services.
Show More...
SPECIFICATIONS
MultiHop feature routes traffic through multiple servers
Unblocks Netflix and other streaming services
Transparency and no-logs policy
Malware blocker
Vast number of servers
24/7 customer support
Affordable two-year subscription plan
Feature-rich
Kill switch feature could be better
Company Background
Surfshark is a relative newcomer to the VPN market. It launched in 2018, with the company being based in the British Virgin Islands. Most VPN reviews look into where a company is headquartered, as the VPN provider has to abide by that country's data-retention laws.
Thankfully, the British Virgin Islands is a privacy-friendly place and not a member of the 5/9/14 Eyes alliances. This means Surfshark isn't forced by the government to release any user information. Even if that were the case, the company's no-logs policy prevents it from doing so, as there is no information to divulge.
Features Overview
Before we delve further into our Surfshark VPN review, let's take a look at what a VPN does.
As is the case with any virtual private network (VPN) software, Surfshark's main purpose is to create an encrypted tunnel between the device you use to connect to the internet and the VPN provider's servers. By routing your connection through these servers, the VPN spoofs your location, making it appear as if you're connecting from the location of the server you're connected to, not your actual location.
This makes it harder for ISPs - and consequently governments and malicious agents - to track your online activities. Good VPNs hide your true location and IP address and conceal your browsing history.
Furthermore, by tricking ISPs into thinking you're accessing the internet from a different location, the best VPN software is used to circumvent country restrictions for certain sites, access geoblocked libraries for Netflix and similar services, or access censored content in privacy-intrusive countries like China. Let's take a look at what Surfshark offers in its packages.
Servers
One of the first things we look at when reviewing VPNs is their server infrastructure - the number of servers and their distribution across different countries and continents. The size of the server network influences your internet speed and your ability to access geoblocked content.
At the time of writing this review of Surfshark, it had more than 3,200 servers in 65 countries and 160 locations. When compared to other VPN providers, this falls somewhere in the middle. While there are certainly providers with much bigger server networks, like NordVPN (which boasts more than 5,000 servers), Surfshark's network should be more than enough for most users.
Some VPNs use virtual servers in places where they can't install hardware ones, or where it's not safe to do so. Surfshark only has a couple of these; its servers for Albania, Costa Rica, Chile, and Slovenia are virtual ones.
Furthermore, Surfshark has completely migrated its servers to RAM-only ones. We were pretty happy to see this during our review of Surfshark VPN, as RAM-only servers further increase the overall security of data stored within them.
Speed
The number and distribution of servers isn't everything, of course. The quality and speed of the connections the VPN provides are paramount and greatly influence your overall experience on the web. Users whose original internet speeds are greater generally don't encounter too many problems with VPNs that decrease speed, especially if they primarily use them for browsing. However, if your internet isn't that quick and/or you intend to use the VPN for torrenting or HD streaming, speed falloffs can ruin your day.
After conducting our Surfshark VPN speed review, it became evident that Surfshark isn't the quickest VPN around. From our original download speed of 50 Mbps, we experienced 10-25 Mbps losses, depending on how distant the server we connected to was from us. However, these speed losses aren't extreme, and even with the biggest reductions in speed, we had no issues streaming Netflix in HD or downloading files.
As we've mentioned, the biggest speed losses took place when we connected to the farthest servers. When connecting from our European location to servers in Australia, our speed fell down to 25 Mbps. However, a 50% loss isn't that bad considering the distance, and we felt no noticeable impacts on our browsing and streaming experiences. Those with lower original internet speeds might find Surfshark slow and review other options.
Connections
Okay, Surfshark isn't the speediest VPN around. To be fair, though, that's not how the company markets itself. One of the main advantages Surfshark has over its competitors is in the number of devices you can simultaneously connect to your VPN with one account.
Most VPN services impose a limit on how many devices you can connect to a VPN within the confines of a single subscription. NordVPN, for example, limits you to six connections, while ExpressVPN allows five simultaneous connections. Surfshark, however, allows unlimited connections with all its pricing plans. That means you can connect all your PCs, laptops, tablets, and phones to Surfshark at the same time, affording you all-round protection.
In our Surfshark USA review, we found this to be invaluable. Protecting your browsing habits and hiding your location/IP on the PC isn't worth much if your phone isn't protected as well. If you own multiple devices or want to protect your entire household, Surfshark is the optimal choice. While there are a few other VPNs out there that also offer unlimited connections, they're mostly niche ones - no other big provider has this.
Streaming
As we've mentioned previously in this review of Surfshark VPN, one of the main uses of VPNs is to unlock region-specific libraries on streaming services like Netflix. For example, those living in Europe don't have access to the same movie and TV show libraries as those in the US, and vice versa.
Thankfully, Surfshark works perfectly with Netflix. It unblocks a slew of regional libraries, including the most coveted one: the US. Thanks to the speed not falling off too much, we were able to stream in HD without a problem. Beyond Netflix, Surfshark successfully unblocks Hulu, Amazon Prime, HBO GO, and the BBC iPlayer.
Torrenting
Another common use of the best VPNs is to allow safe torrenting. In most countries, torrenting is illegal, with legal consequences of various degrees if you get caught. In order for a VPN to be good for torrenting, it needs to have P2P-ready servers and not leak any IP and DNS information from its users.
Surfshark ticks all of those boxes, meaning you can safely use it for torrenting or other P2P services. Of course, not all of the company's servers are P2P, so your torrenting speed might depend on the proximity of these servers to you.
Privacy
VPN protection is all about privacy. Keeping your location, IP, and browsing habits safe from third parties - governmental or not - is the core value of any VPN. However, the best VPN providers still have to operate within the confines of local and international laws, especially those relating to data retention.
We've already mentioned that Surfshark is based in the British Virgin Islands, a privacy-friendly part of the world. However, in the case that a VPN provider does end up getting a warrant for user information, it's important that the company doesn't keep any information that can be tied to a particular user. This prevents third parties from connecting a location, IP address, or browsing history to any individual.
Fear not! During our VPN Surfshark review, we confirmed that the company has a strict no-logs policy, meaning that it doesn't keep any information that can endanger its users. Even if the company were served a warrant or someone breached its servers, Surfshark could not use the stored data to identify users.
Additionally, the company has recently updated its privacy policy to be clearer and more understandable. The only information kept by Surfshark is the email you use to register, billing information, and your password, all of which are kept safe and encrypted in its servers.
Surfshark shows another hallmark of all the best VPN services. Its website features a Warrant Canary page, where it displays the number of government-issued warrants or gag orders it has received. Surfshark updates the page constantly but has received zero warrants so far.
Security
Besides having a no-logs policy, Surfshark has great all-round security, making sure that none of its users are ever compromised. We've already covered the company's switch to RAM-only servers, which increases overall security.
Furthermore, all connections and communication with Surfshark servers are protected by 256-bit encryption, preventing anyone from tapping into these connections. Additionally, in our Surfshark review, we checked whether Surfshark had any IPv6 or DNS leaks when we connected to its servers. The leak tests are available online for free, and we recommend using them when testing out any VPN you might choose. We were happy to see that Surfshark passed the tests with flying colors and that there are no leaks when using this VPN.
As is the case with most trusted VPN providers, Surfshark has an automatic kill switch feature. The kill switch automatically disconnects you from the internet in the case your VPN fails to connect. This prevents you from accessing the internet and leaking your information accidentally while your VPN is down.
What makes Surfshark one of the top VPNs around is the MultiHop feature. This allows you to connect to multiple Surfshark VPN servers at once before going online, which further masks your identity and location and protects your privacy.
For people traveling into privacy-intrusive countries, the No Borders mode automatically detects this and offers secure servers to connect to. If you wish to access sites without VPN, you can add them to the Whitelist, which is useful for sites that don't allow VPN connections. However, some sites can be tricked into believing you have a regular connection instead of a VPN one via the Camouflage Mode.
Unfortunately, as we discovered while researching our Surfshark review, the VPN doesn't provide access to the Tor network or dark web websites.
Surfshark also boasts two more useful features: Hack Lock, which scans internet databases to check whether any of your credentials have been leaked online, and CleanWeb, which serves as an ad blocker. It also has a search engine of its own that provides unfiltered, ad-free search results.
VPN Protocol
Surfshark supports two VPN Protocols: OpenVPN and IKEv2. OpenVPN is the golden standard now and is widely lauded for being reliable, but IKEv2 also gets the job done. On Surfshark apps, IKEv2 is the protocol used.
User Experience
When conducting our Surfshark VPN review for Android and Windows, we immediately noticed the user interface is another field this VPN excels in. The desktop software boasts a modern, slick design that's extremely enjoyable to use. Contrary to some VPNs that bombard you with dozens of clickable features on the home screen, Surfshark's UI is surprisingly clear, with all the features neatly packed and intuitively placed.
This kind of layout makes Surfshark especially appealing for new users who might otherwise be taken aback by the sheer number of options on the screen. On the left bar, you can see the list of available servers, with a search field on top that you can use to find any feature you need. Traditionally, there's a Quick Connect button that connects you to the closest/quickest server.
In our Surfshark VPN Android review, the apps turned out to be equally pleasant to use. Surfshark also boasts great platform availability; besides being available on Windows, Linux, macOS, Android, and iOS, it's also compatible with Chrome or Firefox, as well as tablets and some smart TVs.
Related Products
Most of the features we've covered so far are all included across all Surfshark pricing plans. The only paid add-on is the Additional Privacy pack, which costs an additional $0.99 per month. With it, you get the Hack Lock tool, which scans the haveibeenpwned.com database to check if your credentials are compromised, and the Blind Search option, which allows you to search the web without ads and logs.
Customer Support
Next up in our Surfshark review is customer support. In case you run across any issues, the company's support staff can be contacted either via live chat or through email/online tickets. If you don't want to wait for an agent to reply, you can consult the comprehensive knowledge base and FAQ section on the website.
There are three pricing plans available with Surfshark. They all have absolutely the same features, the only difference being the length of the subscription and the price per month you'll be paying.
The one-month subscription will set you back $12.95/month. This puts it somewhere in the medium-high range when it comes to pricing, as other top VPN services like NordVPN cost $11.95/month, while ExpressVPN is $12.95/month.
If you decide to subscribe for longer periods, the monthly price gets reduced. For a six-month subscription, you'll only be paying $6.49 each month, while a two-year sub gets the price down to $2.21 per month - the cheapest VPN pricing plan we've encountered so far.
Surfshark has no free plan, but its services can be tested out via the seven-day free trial, which requires you to provide a credit card. There is a 30-day money-back guarantee in case you end up not being satisfied with the VPN.
How Does Surfshark Compare to Other VPNs
MultiHop feature routes traffic through multiple servers
Unblocks Netflix and other streaming services
Transparency and no-logs policy
Can connect unlimited devices
High-End Encryption
Secure Core Features
Unblocks Netflix
P2P Servers
Kill switch
AES 256 bit encryption
DNS leak protection
Free 7-day trial
Conclusion
Surfshark is, without a doubt, one of the best VPN providers around. While it might not be the quickest option on the market and doesn't have the largest server base, its multitude of security features - like MultiHop - make it a great choice for privacy-oriented users. It seamlessly unblocks Netflix and other streaming services, allows torrenting, and lets you connect unlimited devices. What's not to like?
Reviews Recommended for You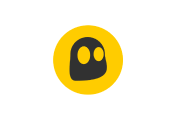 FAQ
Is Surfshark VPN Any Good?
Surfshark covers all the bases of a good VPN. It has excellent privacy and security features, unblocks Netflix, allows torrenting, and circumvents censorship.
As covered in our Surfshark VPN review, the location of the company's headquarters is the British Virgin Islands, and the company itself is owned by Surfshark Ltd.
Is Surfshark Better Than NordVPN?
NordVPN is a tad quicker and has a larger server base, but Surfshark allows unlimited devices to connect, so the comparison boils down to personal preference.
Does Surfshark Work for Netflix?
Yes, Surfshark unblocks regional Netflix libraries without a problem, including the US one.
Does Surfshark Hide Your IP Address?
Yes. During our Surfshark review, we checked Surfshark's servers for any DNS or IPv6 leaks, and there were none.
Leave your comment
Your email address will not be published.