Incogni Review
Updated:
September 12,2023
Some of our stories include affiliate links. If you buy something through one of these links, we may earn an
affiliate commission.
We've all been there - clicked on something, accepted all cookies, and proceeded to be bombarded by ads reminding us to buy that plane ticket or gaming chair. Our data is harvested online en masse, and we often leave loads of information whenever we register for something online.
That's why we decided to try out Incogni, review it, and assess whether it can really remove our private data from the internet and, in turn, reduce the amount of spam we receive on a daily basis. The fact that this is the latest service from Surfshark, the world-class VPN provider, had our interest piqued from the get-go.
Let's see, then, how it all works and if Incogni is worth it.
Show More...
SPECIFICATIONS
About 200 data brokers
Web-based app
Completely automated
Removes emails, names, addresses, zip codes
Available in the US, UK, EU, Canada, and Switzerland
30-day money-back guarantee
Beginner-friendly platform
Information about each data broker
Fast and automatic removals
Affordable
Basic customer support
A low number of data brokers
Incogni Features
Incogni is a fairly straightforward service. It's designed to be accessible to every internet user, so there aren't many features you can interact with. We looked at the signup process and several other components of this platform.
Signup Process
Registration for an Incogni account begins with providing an email address, which you'll have to verify to activate the account. It's important to enter an email you want to get deleted from data brokers' databases. Each account is for just one member of the household.
Here's all the information that you'll have to provide for Surfshark Incogni to review when working to remove your data from brokers' databases:
Full name
Home address
City
Zip code
Country
State/province
Incogni currently accepts users from the United States, Canada, the United Kingdom, Switzerland, and the European Union.
Data Removal
The main (and only) purpose of Incogni is to get your personal data out of the hands of data brokers. It does so by sending data removal requests to each of them, but not in a random fashion, and that's where the magic comes from.
Incogni's team maintains a database of companies that gather sensitive information. It analyzes what each of them collects, be it emails or zip codes, and then compares the list to the data users provide when they sign up. Then, Incogni reviews its own list and narrows it down to just the brokers that might have gathered any of your data.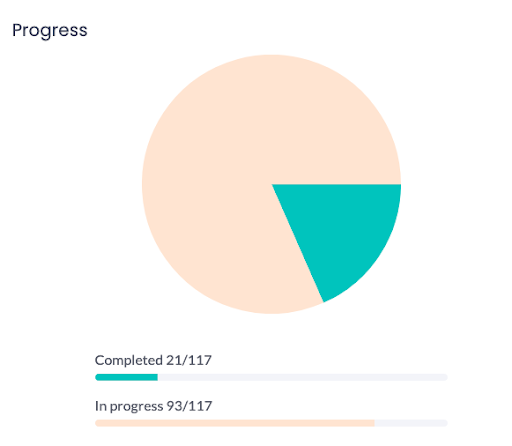 Since the main point of Incogni is to send data removal requests on behalf of the end user, it's great that the whole process is completely automated. Once the application has analyzed the data and created the final list, it will contact data brokers and request data removal based on the email you provide during the signup process.
Additionally, Incogni resends these official removal requests whenever a data broker fails to respond within the allotted time. That's why you'll have to sign the power of attorney document when creating an account, as the company acts on your behalf during these back-and-forths.
Data Brokers
We've already mentioned data brokers earlier in our review of Incogni. So, what are they?
In short, a data broker is a company that collects various data on people, so it can either send them advertising material or sell the data to marketers. Data brokers can also be people search engines - online databases of citizens available to the public. Sometimes, this data comes from data breaches.
The data collection industry is estimated to be, well, big and worth $77 billion, so it's a constant struggle between those companies and platforms like Incogni that serve to help ordinary people regain their online privacy.
As for Incogni's database, it's currently limited to around 200 data brokers. It's not a huge number considering how many companies collect our personal data, but the database is growing at a steady rate.
Compliance
The whole point of the Incogni data deletion service is to make brokers compliant with international data regulations. This includes the General Data Protection Regulation (GDPR), California Consumer Privacy Act (CCPA), and Personal Information Protection and Electronic Documents Act (PIPEDA).
According to these documents, internet users are entitled to total removal of their personal information from a website or online service at their request. Since it has become so difficult to do this on your own, a data removal tool like Incogni has become necessary to minimize identity theft risks.
Dashboard
Your main hub for all the information on the data removal process, the dashboard contains all information on data brokers that store customer data.
Whenever Incogni contacts data brokers, you'll see the numbers change, and the status of each request will update in real time. You can monitor almost the entire data removal process, excluding emails between Incogni and companies it contacts with data removal requests.
Incogni Pricing and Plans
Incogni has a refreshingly straightforward pricing model. Its business model, as previously mentioned, is subscription-based and similar to what its competitors are doing right now. But, instead of multiple plans and tiers, that just end up confusing the customers, the team at Incogni has opted to simplify everything - you can pay either monthly or annually.
That's really it. Everyone gets access to all the features and is equally important in the support queue. Incogni also isn't a particularly expensive service. It costs $11.49 a month, and you can cancel the subscription at any time.
Choosing to pay on an annual basis drops the Incogni price down by 50%. So, instead of $11.49 a month, you'll end up paying just $5.79, which amounts to $69.48 a year. In our experience, the annual subscription is a better choice, not just due to the lower total price - you'll want to stay with Incogni for a longer time for it to complete all the data deletion tasks.
Free Trial and Refund Policy
Unfortunately, the company doesn't offer any free trials or demo versions. What it offers instead is a money-back guarantee and free cancellation of the monthly subscription. For the money-back offer, you need to request the refund within the first 30 days after your purchase, and if the support team can't resolve your issue about using the data removal services, you'll be issued a full refund.
Additionally, if you decide to re-subscribe to any of Incogni's plans, the company will be able to refund you again, but another refund will only be available if the previous refund was claimed over six months earlier.
Incogni User Experience
The key to the whole Incogni experience is its simplicity. No complicated menus, tools, or even pricing plans. In fact, the whole service works on a system where you set everything up once and then let it run on automation. The end user isn't expected to provide any further inputs - the service does it all, which is why it's worth paying for in the first place.
The attractively-designed Incogni dashboard provides all the information at a glance. You can quickly see an overview of each ongoing data removal request and learn more about the data brokers involved.
Though the end user isn't involved in the data removal process beyond the initial basic data input, Incogni provides visible info whenever it manages to successfully remove data from a data broker.
The only downside of the overall user experience and UI is that it may be a bit too simplistic for certain users. You don't get information on what exactly got removed from each broker, nor the contents of the official data removal requests. In fact, Incogni doesn't guarantee data removal. Still, the results are there: We saw a drastic decrease in spam messages after we started using it.
Alternative Products
Removes data from around 200 data brokers
Works in US, UK, Canada, and EU
30-day money-back guarantee
Removes data from 580+ data brokers
Works in US only
Free scan, refund only before first report
Removes data from 150+ brokers
Works in the US only
Free 5-day trial
Incogni Customer Support
Just like with its services, Incogni provides full customer support for all of its customers.
Email is the only option to contact the support team. Using the web form on the Contact Us page, you can send an inquiry about any issues that may have arisen about the service and include any screenshots if you wish.
Surprisingly, the company doesn't have a listed phone number anywhere on its site and doesn't provide live chat support. This means you won't get a quick response to queries, not to mention real-time resolution for your issue.
Besides that, canceling the Incogni subscription isn't possible through the dashboard, which is really the only unintuitive thing about this service. Cancellations go through the same web form and the support team, meaning they're not as fast as they could be if the company just offered its customers a way to manage their subscriptions and payments on their own.
On the other hand, the site does contain a comprehensive help section and an excellently written blog with great guides on data security. It includes articles on protection from data breaches, analysis of the state of the internet, and why internet users should worry about the data collected by third parties.
Conclusion
Surfshark's Incogni could prove to be a valuable service to anyone wanting to regain their online privacy.
Incredibly easy to use, this tool automates data removal requests, a process that could take weeks to complete manually. It's not very pricey either, making it a decent investment in improving your online privacy.
Although it doesn't work with a particularly big list of data broker companies, Incogni is continuously growing by adding new data brokers every month, providing greater value to its users over time.
FAQ
The value of Incogni and the service it provides is highly subjective, but we believe it's worth purchasing it if you regularly receive a lot of spam emails or simply want your data deleted from search engines. Compared to other data removal services, Incogni is a more affordable choice, especially with the annual plan.
No, Incogni is not a VPN but a data deletion app. As we've explained in our Incogni review, this tool removes your private data from people search engines, marketers, and similar companies that engage in data collection.
Leave your comment
Your email address will not be published.