Taking appropriate preventive measures is imperative to any and all security threats. Traditional measures, however, can be cumbersome and slow, but minimizing threats for homes and offices especially at main points of entry is made much easier with nanotechnology. Nanotechnology represents any security technology for home and office spaces that takes place on a nanoscale, effectively, a very small scale. This typically extends to the actual technology or computerization behind the security measures which allows for faster, more complex machinery or computerization.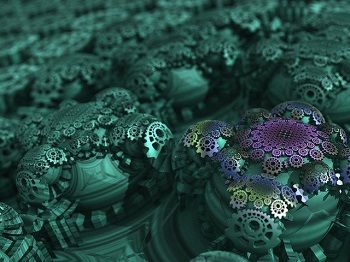 Today the world seems to be full of threats from every corner, whether it's a physical disaster caused by floods or fires, the disruption of essential services like telecommunications or electricity, theft within the home or the office. Sometimes the security problems are very easy to detect like damage from a fire or clearly broken window from a break-in. But other times, especially where corporate security systems are concerned, the damage might be something such as destruction of computers or damage to physical properties, or even an environmental agent that can cause health problems for anyone in the building. To that end, science and technology are combining forces to abort some of these serious threats by integrating nanotechnologies for security systems. With home security systems and business security systems:
Residents, property owners, and businesses can use nanotechnologies for touch-sensitive window alarms
They can use micro-sized motion, heat, and sound detectors
Micro Motion Heat and Sound Detection Systems
You can use new nanotechnology security system solutions to improve the security of your motion detection system, your heating and air conditioning systems, and even your sound detection systems. Such technologies allow for micro-sized systems that function better and faster than current models, enabling homeowners and businesses to use motion detection lights and cameras for the perimeter or sound detection for secure areas. Heat and air cooling detection systems can provide information on which systems are being used, when, and to what degree (literally and figuratively). This can provide insights into daily usage for these systems, give better control to those in charge, and even provide information on who comes and goes.
Touch Detection Security Systems
These alarm systems are installed by a locksmith and can be integrated into home, office, and business security systems. With a touch detection set up, the alarm will trigger when windows are opened when sliding glass doors or office doors are opened, even when secure doors external buildings on the property are opened. For homeowners, these types of touch detection systems can trigger an alert when kids come home from college for breaks, when someone is in the shed or when an entry is made through the garage. This is especially useful for those using vacation rental services on their property who want to ensure their guests can come and go on time. Similarly, for businesses, these alarm systems give added protection in buildings where access is controlled for parking garages, for elevators, for lobby doors to each floor, and for offices therein. Having touch detection security systems can trigger a log of entrances and exits for each office, adding layers of security.
Early Detection for Environmental Threats
Potential environmental threats can be detected early now in-home or office security systems with new nanotechnology. Things like portable detectors can be deployed as part of a home or office security system which can determine when levels of dangerous compounds are present in an existing area. This can provide early warnings to residents and employees, hours sooner than other programs. Moreover, when combined with internal security systems, professional security system installation can be linked to smartphone devices or cameras so that when nanotechnology triggers an alarm for an environmental toxin, information can be sent directly to the smartphone linked to the account, such as the property manager and the business owner as well as the homeowner.
The Future of Nanotechnology Surveillance
Overall, each of these measures can be installed professionally in a home or office space. External security can be measured paste on touch to verify who is coming and going, and in which parts of the home or office. Other technological systems can provide better control over the environment in which individuals live or work, particularly the heating and air-conditioning systems, as well as lighting, motion detectors, and more. All of these components can work together with other aspects of a security system such as smartphone connectivity as well as security cameras to ensure that your property remains safe at all times.